Thanks for printing! Don't forget to come back to Zerorez Asheville for fresh content!

Carpet Cleaning Fletcher, NC
Carpet Cleaning in Fletcher
Professional carpet cleaning in Fletcher can be hard to find. There are so many companies competing for your business, each with their own promise of the perfect results. Many claim to be reliable, inexpensive, and to provide the best results, but chances are, these companies all use the same harsh chemical formulas to clean (and in the process, damage) your carpet. Using soaps and harsh chemicals to absorb the dirt and grime from your carpet, is bad because these substances bury deep into the carpet fibers and can not fully be extracted by traditional machinery. The residue that is left behind acts like a magnet, attracting dirt and oils, leading your carpet to get dirtier, faster the next time around.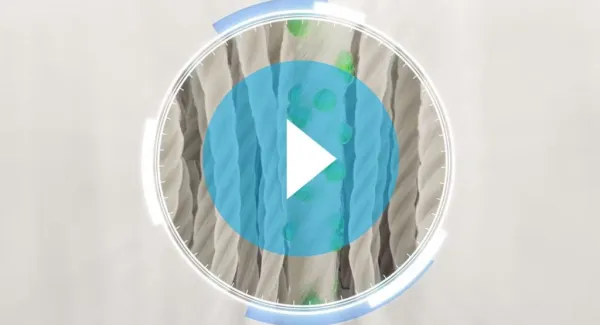 That's why Zerorez® was developed, to fit everyone's carpet cleaning needs without the worry of harming it. Zerorez® offers a natural carpet cleaning service that is safe for pets and family and is guaranteed to last. We don't believe in cleaning with soaps or harsh chemicals, that's why our only ingredient is Zr Water™️! Our Electrolyzed Oxidized Water was created and tested to compete with the damaging products used by other companies. This Electrolyzed Oxidized Water, Zr Water™️, is molecularly altered to allow for the safest, natural cleaning of your carpet and ensures that your carpet will stay cleaner for longer. Along with this, our machinery does not flood your carpet with water. The zr process™ allows your carpet to dry faster than other carpet cleaning companies. Let us make your carpet cleaner! Book an appointment today with Zerorez®, with the best carpet cleaning Fletcher, NC has to offer.
What Fletcher is saying about Zerorez
8282097000
Zerorez Asheville
30 Westgate Parkway, #338 Asheville, NC 28806
Varied
Marie Case
The carpet cleaner Jarvis arrived with a smile, worked with a smile and left all of us with a smile. The carpet had quite a few stains and he came in and made it look as if it had just been installed from the factory. The process was clean. It had a great citrus smell which was very pleasant. I will call Zerorez every time I have a renter move out. It's an amazing transformation from gross to great! Thank you!

Anonymous
8282097000
Zerorez Asheville
30 Westgate Parkway, #338 Asheville, NC 28806
Varied
Jessie
Communication was outstanding. They were on time. It was an overall very easy process. With a busy schedule, I need anything that makes my life easier! Would you them again and again and again.

Anonymous
8282097000
Zerorez Asheville
30 Westgate Parkway, #338 Asheville, NC 28806
Varied
Mackenzie Estrup
We just used Zerorez for the first time for general carpet cleaning in 3 bedrooms. Jarvis was fantastic- he was extremely professional, efficient, and responsive (leading up to his arrival). Jarvis' customer service, kindness, and thoroughness was wonderful and much appreciated! Good value and would recommend! Zerorez sends helpful text/email reminders, and their phone customer service is prompt and professional.

Anonymous
Fletcher, NC
There are many things to do and see in the small city Fletcher, NC, and in the surrounding area. Though it is a city with a population of just over 8,000 people, places such as Lake Lure and Lake Lure Inn and Spa make Fletcher feel like the perfect little getaway. Lake Lure is the perfect vacation area for a few different reasons. First off is the lake itself. This lake has a large beach area to go and play in the sand and on the edge of the water. Rentals for boats, paddleboards, canoes, and kayaks are available on site. Boat tours are also available to hop on and get out on the water without ever having to get wet. The lake even has big slides that add to the excitement of a day out on the lake.
Lake Lure Inn and Spa is a pure gem of Fletcher, NC. Not only is it a cute and relaxing inn in an absolutely beautiful area, but the inn is also a charming historic building. Built in 1927, Lake Lure Inn and Spa has been operating for nearly 100 years. Today the Inn offers beautiful views, close access to lake activities, fine dining, cocktails, and a beautiful facility for banquets and weddings. The Inn offers all the hair and nail services of a salon along with relaxing body and facial treatments for both men and women. [Photo by: Brian Stansberry / CC BY (https://creativecommons.org/licenses/by/4.0)]